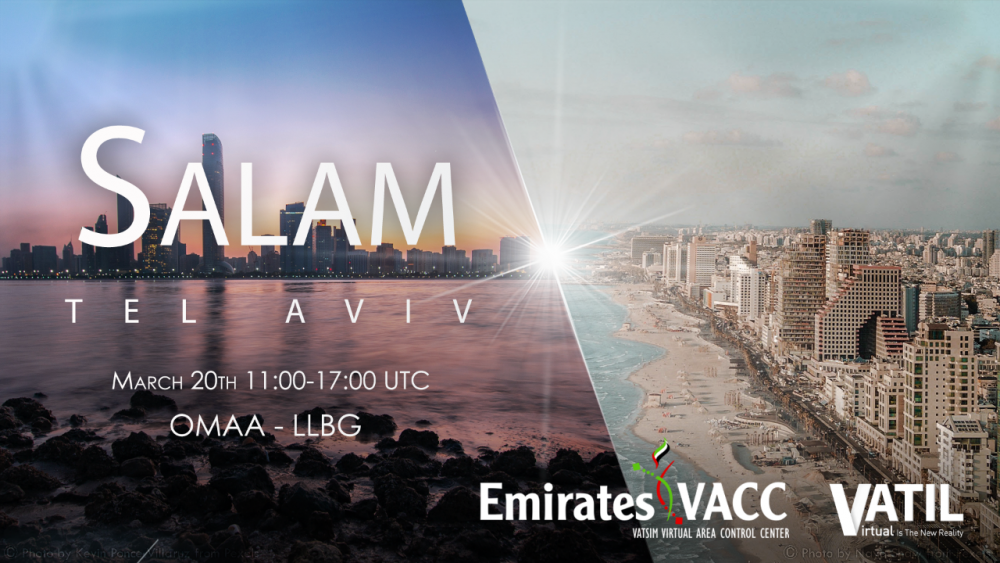 Dear Pilots,
After last October "Shalom Abu Dhabi" We are proud to invite you to the "Salam Tel Aviv" return event.
The event will take place on March 20th between 11:00-17:00 UTC with departures starting from Abu Dhabi 11:00z – 14:00z.
You can expect full ATC service at Abu Dhabi and Tel Aviv including ATC coverage during the flight.
The flight distance is about 1400 nm and the estimated flight time is 3 Hours.
Come and join to an enjoyable event with great ATC service!
We hope to see you in the air.
Official Routing:
OMAA – LLBG
BOSEV N563 ALPOB L768 OVANO R652 GRY N318 QAA01 A412 OSAMA DCT RALNA DCT SALAM
OMAA: Charts + Scenery
We wish you a successful and enjoyable event!